IMPORTANT INFORMATION

The pricing of any XYZ products in any advertisement to the public can not
be marked less than MSRP.

Any group-buy of XYZ products in public like forums, magazines etc??is
prohibited.

Any auction of XYZ products under private or company name on the Internet
is not allowed.

Pricing can be determined by the dealers when wholesale transaction takes place in private.
Dealers must have lawful auto parts entity which is able to present the products and offer an access that customers can purchase from.
Dealers shall make the best effort to advertise, market, display and promote all XYZ products.
All orders should be prepaid by either wire transfer or credit card. Once the order has been placed, it can not be cancelled.
Once you become XYZ authorized dealer, discount rate will be applied for all of your future orders, and there is no limited purchasing amount as well.
Dealers shall provide customers with related technical assistance if needed, and help with warranty products.
The liability for all claims for loss, damage or shortage in connection with your shipment is determined by whether the buyer insures the shipment or not before the shipment is effected.
WARRANTY

XYZ products have one year limited warranty.

The warranty does not cover damaged or defective product caused by customers misuse, abuse, oversight or improper installation.

Any warranty claims will not include any wage and shipping cost.

The seller offers a new part to replace when warranty occurs (Rally Gravel coilover is not subject to this clause).
VIOLATIONS OF STIPULATIONS

XYZ has right to terminate any dealer's account who violates terms and conditions stipulated above.

Dealer will forfeit the right to have discounts on all XYZ products once any violation of stipulations is found.

Dealer's account will be removed from XYZ customer system.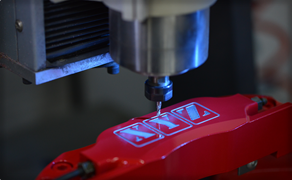 Thank you very much for your valuable time studying our clauses and conditions, if you agree upon all terms above, please fill out the dealership application form and click the bottom 'submit', than your information will be delivered to XYZ customer system automatically, and we will contact you immediately.